Wooden planks for industrial use
We produce and sell wooden planks for industrial use, in different thicknesses. Industrial lumber is used extensively in the construction industry, structure building, furniture manufacturing, and other applications where superior structural strength is required.
We use a variety of wood essences, in order to meet the specifications and needs of the reference industry, in terms of size, strength and durability. Fir, pine, larch, oak, acacia, cherry and chestnut planks are the wood species most in demand.
At Vergani Carlo Snc you will find standardized formats, but also the production of made-to-measure timber.
Our timber for industrial use has obtained PEFC certification, which guarantees that the wood used comes from sustainably managed forests.
Acacia planks
Acacia is a hard, strong and durable wood that is often used for the production of flooring in high traffic environments, such as shops, restaurants and hotels. Acacia timber is often used to make wall cladding and ceilings, adding character to interior spaces. Thanks to its resistance to atmospheric agents, it is also used for outdoor applications and therefore used to create gazebos and pergolas.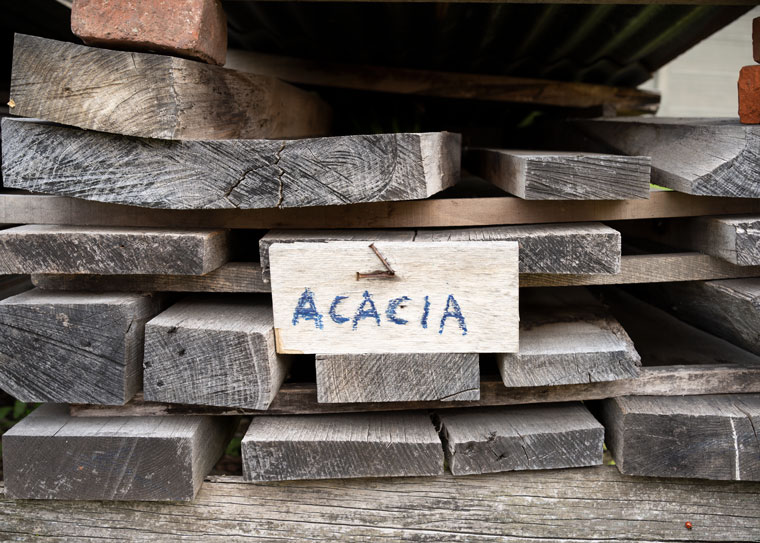 Cherry wood planks
Cherry is a soft, warm-colored wood with a hue ranging from light pink to reddish brown. Cherry wood finds various applications in the furniture and handicraft industry.
Used for the production of high quality furniture. Cherry boards can be used to create tables, chairs and sideboards. The distinctive grain of the cherry gives the furniture an inviting look. Cherry wood is widely used in crafts to create objects such as trays, frames and kitchen utensils.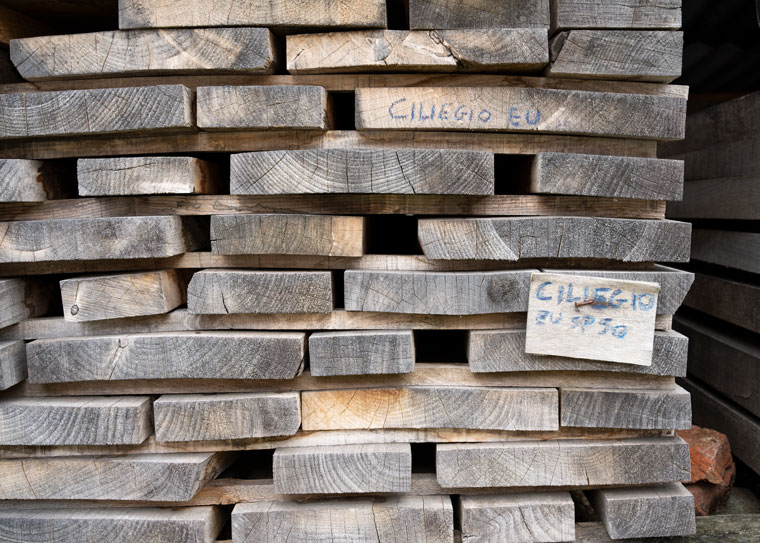 Chestnut planks
Chestnut is a hard and resistant wood, with a high capacity to resist decomposition and the attack of insects.
The wooden planks from the chestnut tree find applications in the furniture and construction sectors. This type of wood essence has a color that varies from light to dark brown and a rustic appearance
It is often used for the production of high quality furniture, which must withstand daily wear and tear. Chestnut planks are also frequently used to build external structures such as fences and bridges, thanks to their high resistance to decomposition and atmospheric agents.