Production of wood veneers
Veneering is a finishing technique, used to cover surfaces with sheets of fine wood: veneers, in order to improve their aesthetic appearance.
We produce plywood, blockboard, chipboard or mdf panels, veneered with sheets of precious wood, in different essences such as: ebony, teak, walnut, oak, mahogany and cherry. We produce wood veneers which offer several advantages:
Aesthetic improvement: we cover wooden surfaces of lower quality or chipboard panels, with veneers in precious wood essences, improving their aesthetic appearance
Flexibility: the depth of the veneer allows greater flexibility and ease of application on the base surface
Cost reduction: we produce panels with the aesthetic appearance of the desired wood, at a lower cost than using solid wood
Variations of finishes: We produce wood veneers in various colors, finishes and decorative patterns. We produce high quality wood surfaces at affordable prices.
The veneer has a very thin thickness between 0.5 and 3 millimetres. The application takes place using specific adhesives for wood. The adhesive is in a nutshell spread on the base surface and on the back of the veneer, which pressed and smoothed guarantees a solid adhesion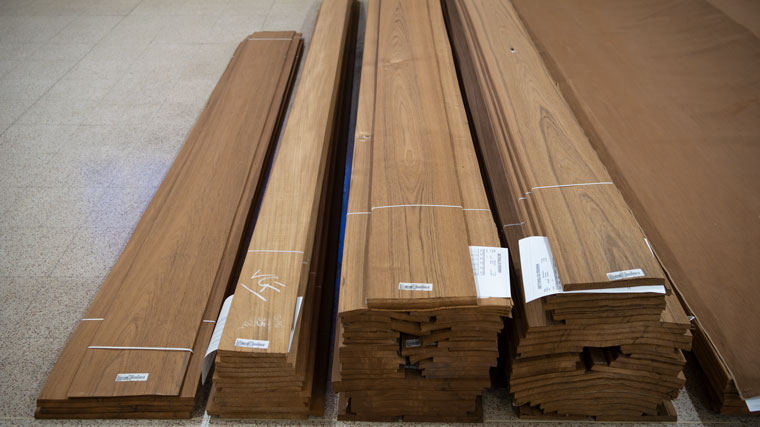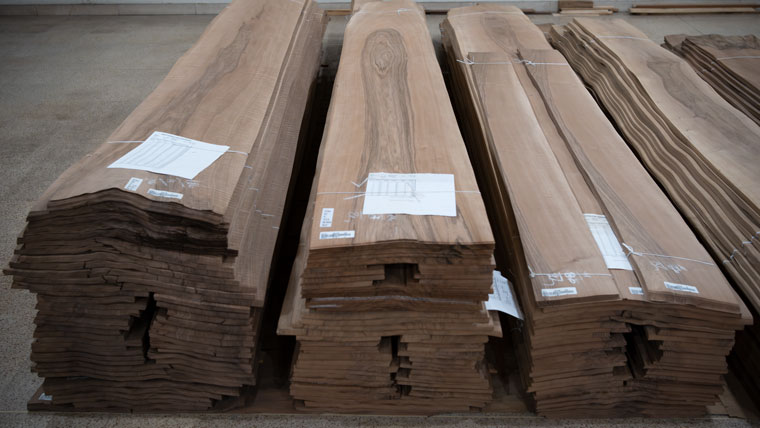 There are many wood species that offer unique characteristics and can be used to create stunning aesthetic effects in veneers. The choice of essence depends on the style, design and personal preferences of the project
Application sectors
Veneers are used for various applications in industries such as furniture manufacturing and interior decoration.
Vergani Carlo Snc performs veneering with precious wood essences mainly for companies operating in the Monza and Brianza area, which belong to the furniture industry and the interior design sector.
Companies that deal with the production of doors in Lombardy, Piedmont and Lazio for companies that produce decorative panels and other wooden objects in Northern Italy.
Construction companies often use veneer to create decorative panels, which find applications in construction, enriching the appearance of interiors or exteriors. Veneered panels are used for false ceilings, wall cladding and for partition screens.