Production of wood veneers
Wood veneers are thin boards obtained through the wood shearing process.
We produce and sell wood veneers, with a thickness between 0.6 and 6mm, obtained from the horizontal cut of the trunks. The layers of wood obtained from the shearing process are larger than those obtained from traditional veneering. They are versatile and widely used products in sectors such as the furniture industry, construction, flooring production and interior design.
We make veneers using different species of wood, offering a wide range of options in terms of color, grain and aesthetic characteristics.
Advantages of veneers
The veneers offer several advantages:
cost: they are cheaper than other forms of worked wood, such as solid planks or plywood panels. This makes them an affordable choice for construction and design projects that are on a budget.
resistance and durability: despite the subtlety, they are resistant and durable, as they are made with quality woods. Resistant to wear, mechanical stress and changes in temperature and humidity.
dimensional stability: they are subjected to an appropriate drying process, have a low tendency to deform or undergo shrinkage
Ease of Machining: They can be easily cut, shaped, and machined to fit specific project needs.
sustainability: we use logs from sustainably managed forests and an efficient production process, going to reduce the environmental impact
We produce veneer sheets using a vast range of precious wood essences, including: oak, ebony, walnut and poplar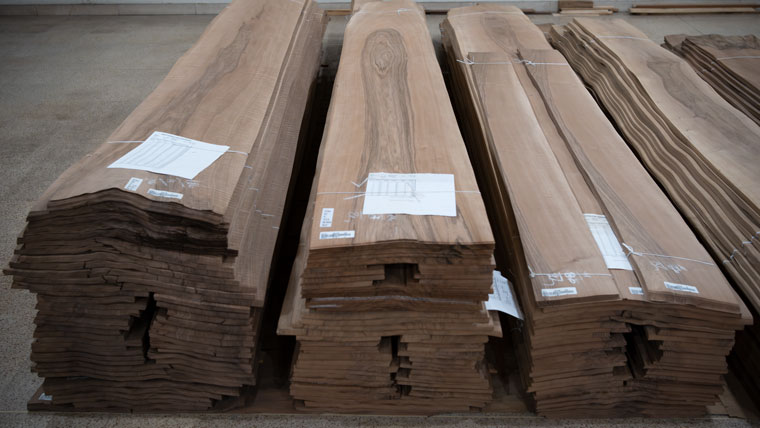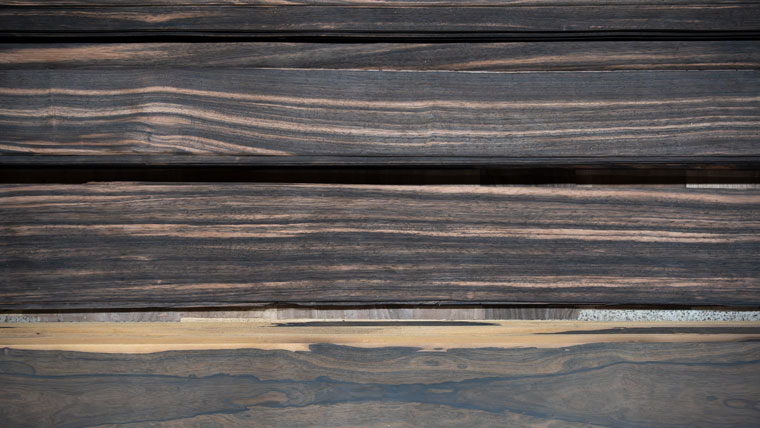 We produce sheets of wood in the form of veneers for woodworking companies, furniture manufacturers, builders, architects and interior designers in Lombardy and Northern Italy.
In the furniture industry in Brianza, they are useful for covering the front panels of wardrobes, drawers, tables and doors. They give the piece of furniture an elegant and natural look. Ideal for interior cladding: cladding walls, ceilings and interior surfaces in residential and commercial spaces. We produce sheets in the form of veneers for architects and designers who use them to create decorative elements such as: parapets, frames for doors and windows.